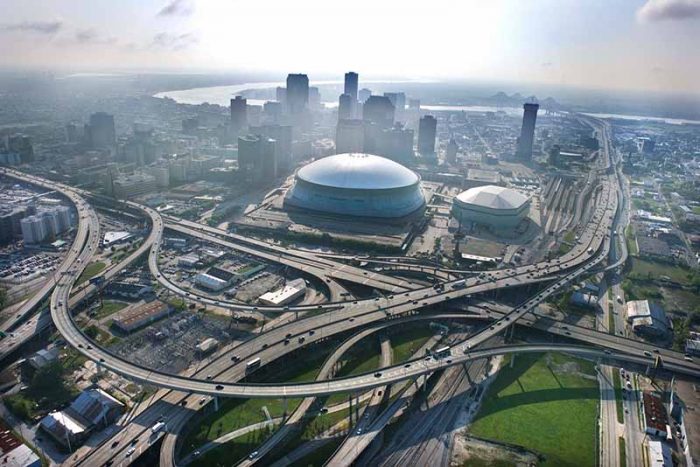 Louisiana is known as "The Pelican State" honoring the brown pelican, the official bird of the state, native from Louisiana. Although its capital is Baton Rouge, the most famous city and tourism is New Orleans.
Lafayette, Kenner and Shrevenport are other important cities. Over this land are concentrated some indian tribes such as Tunica-biloxi, Coushatta, Chitimacha, Chacta, Apache and Houma.
Most of Louisiana territory is characterized by its subtropical climate, wet and warm. Louisiana´s land is perfect for agricultural products (rice, peanuts, sugar cane and cotton) and its plantation economy is well-recognized.
Its energy sources, supply of raw material from Iberoamerican countries and sailing trougout Mississippi river prometed its industrial development. Tourism represents on of its main economical activities. One of the most famous festivals is the Carnival of "Mardi Grass" on the Frech Quarter and Bournbon Street.
In addition to that, the constant presence of the Blues and Jazz, the zoos and aquariums, swamp areas, awerent plantations and abone all the cruises by the Mississippi. The state motto is "Union, Justice and Confidence". The national flower is the Magnolia (Magnolia grandiflora).