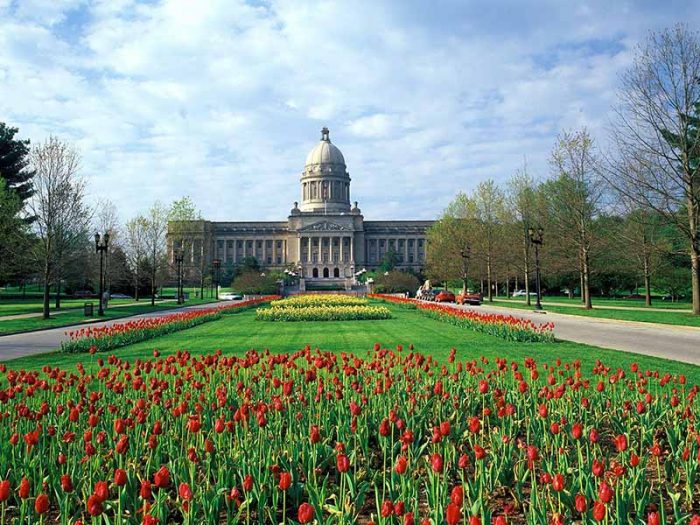 Kentucky, better known ʺBluegrass Stateʺ, nickname gained because of a typical herb grown in the area. Kentucky´s capital is Frankfort, other main cities are Lousville, Lexington, Paducah, etc.
The most relevant touristic reference is The Kentucky Derby, one of the horse competitions most important and best awarded in the world. Other remarkable place is the ʺMammoth Caveʺ the most vast cave, in the world and second touristic attraction behind Niagara Falls, Middlesboro, the only Northamerican city built inside a meteor crater and the gold deposit, the biggest in the world know as Fort know.
The center of its economic activity is the manufacture of industrialized products and tourism, as well as, much of the state is predominantly rural, with agriculture as the main source of income. It is a land with diverse environments and abundant resources. It has the longest cave system in the world, the largest length of currents and navigable channels in the continental United States, and world-renowned for its purebred horses, horse racing.
Kentucky has more miles of water than any other state except Alaska. There in Lexington, is a reserve of wildlife called wolf run. This is a place dedicated to rehabilitation and care of wild animals such as bobcats, wolves, deers, racoons, etc.
Kentucky´s cuisine is very unique. It´s famous because of its country ham and hot browns, burgoo and Benedictine, spoonbread and corn pudding, and of course good barbecue and fried chicken.